June 6, 2023
Take your playing
To the next Level
With years of experience under renowned percussion instructors from across the country, Anh is equipped with a wealth of teaching techniques and experiences that will guarantee your success.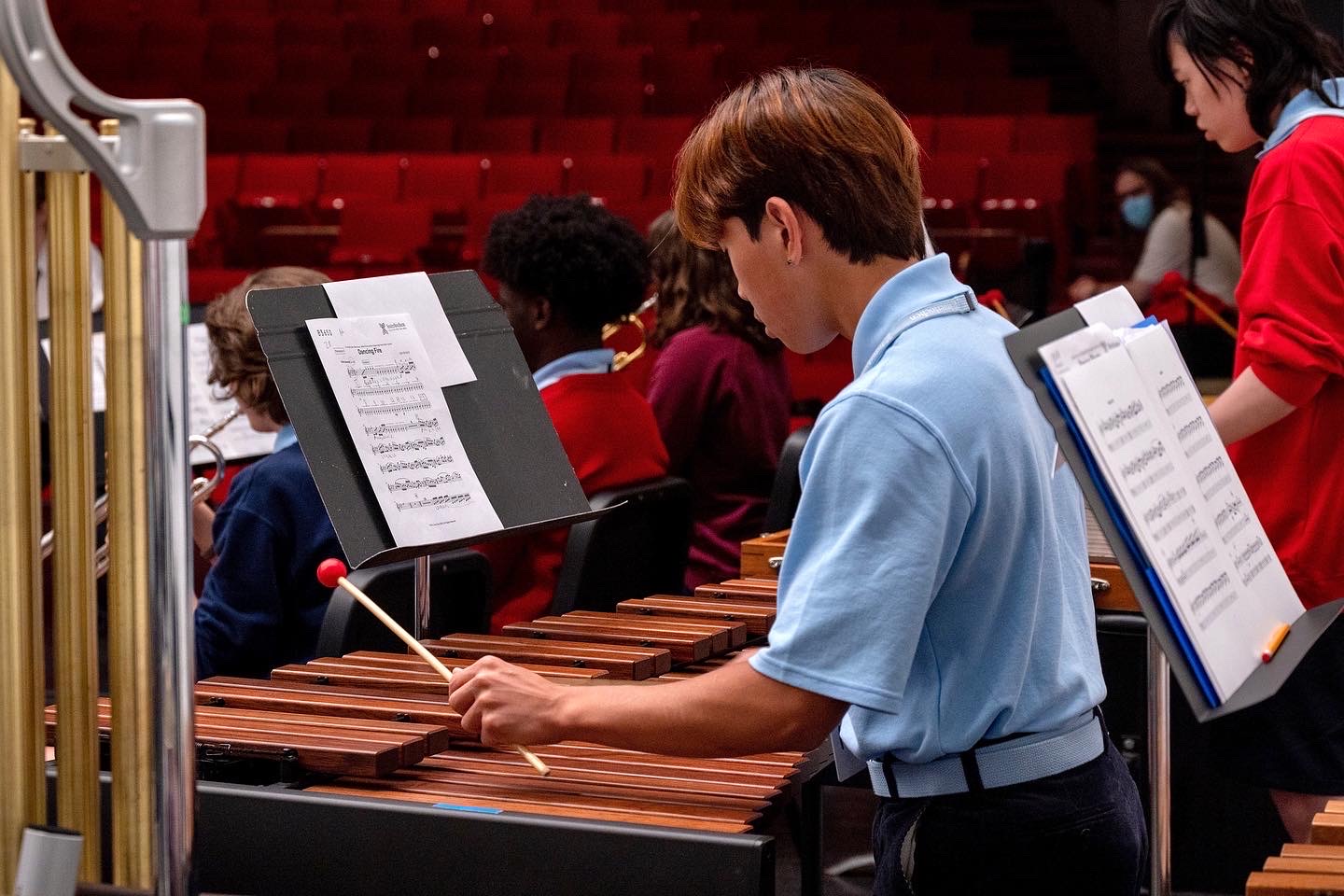 The picture above was taken during Anh's xylophone solo at Interlochen Arts Academy, where he studied with world-renowned percussionists such as Keith Aleo, the Interlochen percussion director, and Jeff Irving, the MET Orchestra percussionist.
During his time at the prestigious academy, Anh learned all aspects of teaching percussion, from hand drums to snare drum techniques, under the guidance of some of the best musicians in the country who were dedicated to encouraging young musicians. Being under such influences shaped Anh into the teacher he is today: positive, concise, and detail-oriented.
Although his six weeks at Interlochen were short, Anh's impact on the camp was enduring. He inspired those around him with his relentless work ethic and his infectious passion for percussion, ultimately leading him to receive the Maddy Young Artist Award, which was selected by several faculties of the Interlochen Arts Academy.